Intellectual Property
All Intellectual Property, as defined below, owned by or which is otherwise the Property of Ultimate Rink, The Ultimate Outdoor Rink (1158237 Ont Inc.) relating but not limited to The Ultimate Outdoor Rink, including accessories, parts, or anything relating thereto, The Ultimate Outdoor Rink, is proprietary to The Ultimate Outdoor Rink (Ultimate Rink)and is protected under federal laws, provincial laws, and international treaty provisions. Intellectual Property includes, but is not limited to, inventions (patentable or unpatentable), trade secrets, parts and hardware, copyrights and all related documentation and all other works of authorship. You may not infringe or otherwise violate the rights secured by the Intellectual Property. Moreover, you will not (and will not attempt to) modify, prepare derivative works of, reverse engineer or otherwise attempt to create any parts or accessories pertaining to The Ultimate Outdoor Rink. All applicable rights of the Intellectual Property shall remain with The Ultimate Outdoor Rink, Ultimate Rink.
Intellectual Property
are as follows,
The Ultimate Rink
Ultimate Rink
The Ultimate Outdoor Rink
PuckGoRounds
Grate PuckgoRound
Instant Rounds
Top Edge Protect (T.E.P.)
Liner Protection System (L.P.S.)
J-Brace Series 1,2,3,4,5.
5 in 1 Rink Stake
Classic Rink Stake
Corner Seats
Support 45's
Flooder Wide
Ultimate Flooder
Solar Ice
Sun Shield
Fact System
F.A.C.T.
Ice Art
Center Ice Art
Board Banners
Real Rinks for Real Yards
Rink Bling
Fam-boni 33
PuckGoRounds
GripNGo
We are Ready to Ice Your World!
World Class, Gold Standard but its White.
Tru  Corner
Tru Corner System (The Rink Ultimate)
Get the Ultimost From Your Ultimate
Tru Corner System
Tru Board System
Tru Rink System
It's BIG TIME, SHOW TIME
SOS (Step Over Sides)
Presto Install
Backyards and Basements
Putting the recreation back into your Rec Room
Rec Room Rinks
Basement Rinks
Advancing the Art of Your Backyard Rink
Advancing the Art of your Home Rink
Your oasis in the middle of winter
SOS (safety on skates)
Pro Panels
Presto Install Wall Tru Corners
Presto Install Puck Ledge Tru Corner
Presto Install Bottle Ledge Tru Corner
Wall Tru Corners
Bottle Ledge Tru Corners
Puck Shelf Tru Corners
Ulti Mate
Ultimost
Turning your home into your playground
Making your home into your playground
No Part of The Ultimate Rink, whether designs, photographs, video, texts, hardware, titles, names, may be reproduced, translated, stored in a retrieval system, communicated, or transmitted, by any means, graphic, electronic, mechanical, or otherwise without previous written consent of the corporation and it's shareholders.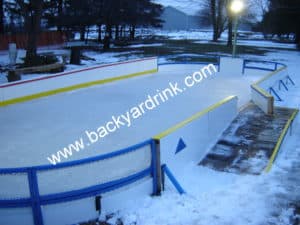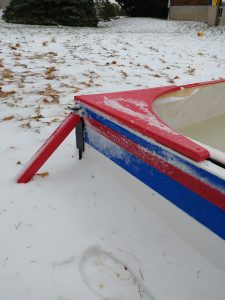 Pro Panel comes in 8′ lengths and a myriad of color combos.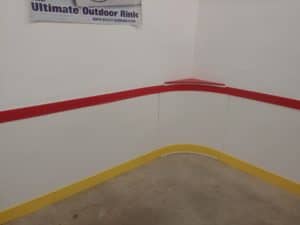 Basement Rink Wall Install Tru Corner